A NEW METHODOLOGY IN THE FIELD OF SOFT ROBOTICS FROM IBG RESEARCHER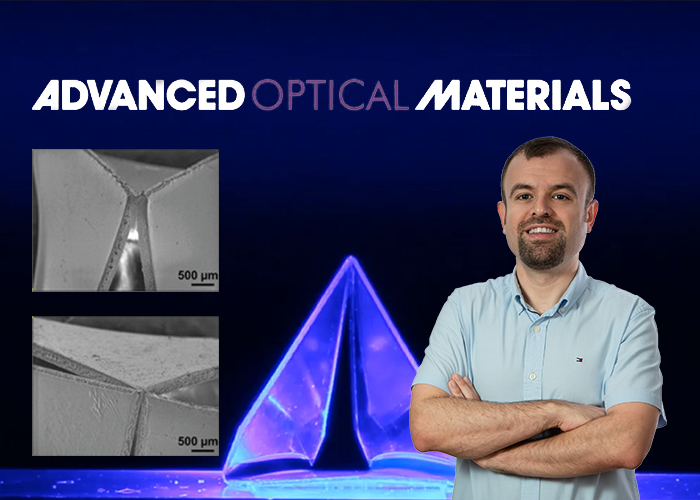 Dr. Arif Engin Çetin published his new work, performed in collaboration with the researchers from Gazi University, in the journal Advanced Optical Materials.
Surface-enhanced Raman spectroscopy (SERS), first used in 1973 by Prof. Dr. Martin Fleischmann and his colleagues, is a powerful tool to detect molecules at ultra-low concentrations. Despite being used widely in different fields such as environmental analysis, pharmaceuticals, material sciences, art and archaeological research, forensic science, drug and explosives detection, food quality analysis; researchers still investigate ways to improve the technology. Dr. Arif Engin Çetin, group leader of the Nanophotonics and Biodetection Systems Lab at IBG, collaborated with Assoc. Prof. Gökhan Demirel and his group members from Gazi University, Department of Chemistry to address the current problems of the methodology.
They developed a new methodology that could bring new modalities in sensing applications. They demonstrated a strategy based on the controlled folding of polymeric materials to provide strong SERS signals. The researchers observed that the manipulation of hot-spot formations by controlling polymer folding enables very high Raman signal enhancements.
The method explained by the group has a strong potential of enabling sensing applications at a lower cost, with less complexity and to a larger area.