A NEW STUDY ON COVID-19 FROM IBG RESEARCHERS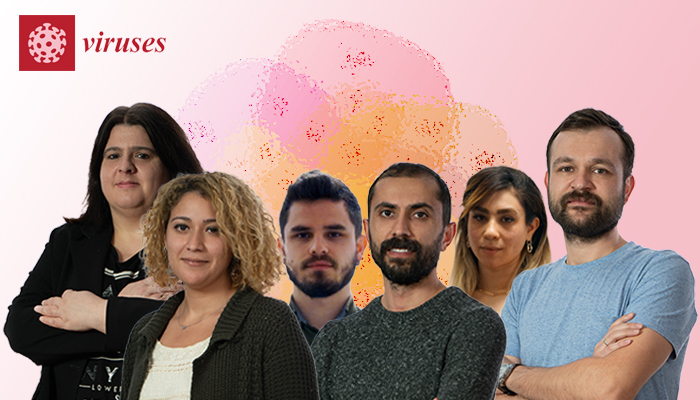 Researchers from the Computational Systems Biology Laboratory of IBG published their latest findings on transcriptomic profiling of the samples from COVID-19 patients in the journal Viruses.
According to the prevalent hypothesis, COVID-19 pathogenesis and severity is mainly attributed to the excessive host immune response, which is mediated by increased levels of pro-inflammatory cytokines, known as "cytokine storm". However, the patterns underlying the pathology, heterogeneity, and severity of COVID-19 remain largely underexplored, leading to COVID-19 therapies mainly targeting cytokine signaling processes and hyper-inflammation.
IBG's Computational Systems Biology Laboratory research group leader Asst. Prof. Athanasia PAVLOPOULOU and group members Melih ÖZBEK, Halil İbrahim TOY, Işıl TAKAN, Seyedehsadaf ASFA and Reza ARSHINCHI BONAB collaborated with the director of IBG-BIP Assoc. Prof. Gökhan KARAKÜLAH, Asst. Prof. Panagiota KONTOU from University of Thessaly and Dr. Styliani GERONIKOLOU from Biomedical Research Foundation Academy of Athens. In this study, an integrative computational approach was employed to process, analyze, and interpret large-scale gene expression data from blood and soft tissues of SARS-CoV-2 infected patients in order to identify immune response patterns and diagnostic gene expression signatures.
The counterintuitive findings of this study suggest that COVID-19 pathogenesis could also be mediated through neutrophil abundance and suppression of the host's protective immune system.