ADVISORY BOARD MEMBER PROF. DR. BANU ONARAL'S IBG VISIT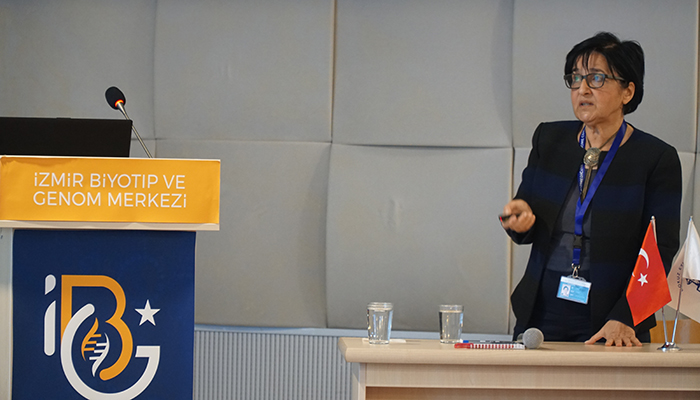 Prof. Dr. Banu Onaral, who is a H.H. Sun Professor at Drexel University (Biomedical Engineering) as well as a member of IBG's Advisory Board, visited IBG on Wednesday, 2 January 2019.
She delivered a presentation titled "Journey from concept to commercialization of biomedical technologies: Deploying a first-in-class brain hematoma detector worldwide". There was a large turnout for the seminar, especially by IBG students.
Prof. Dr. Onaral's presentation gave an overview of the journey to translate academic research into commercialized healthcare technology, including a summary of their experiences with the Coulter Translational Research Program, a highly successful approach to deploy biomedical technologies. She presented a case study from their functional optical brain imaging laboratory, namely, a hand-held point-of-care hematoma detector based on the near-infrared spectroscopy (NIRS) and currently commercialized in 42 countries. 
Prof. Dr. Onaral emphasised the significance of combining basic sciences, medicine and engineering to generate ecosystems which can create sustainable economic outputs with high added value, and she indicated that the multidisciplinary research environment at IBG will contribute greatly to developing new generation medical equipment in our country which will become innovative health solutions. Prof. Dr. Onaral answered questions from Ph.D. students and young academicians and shared her experience on basic sciences and how to overcome problems on the path of "Biomedical Product Development & Commercialization".