DR. EZGI KARACA BECAME THE FIFTH EMBO INSTALLATION GRANTEE FROM IBG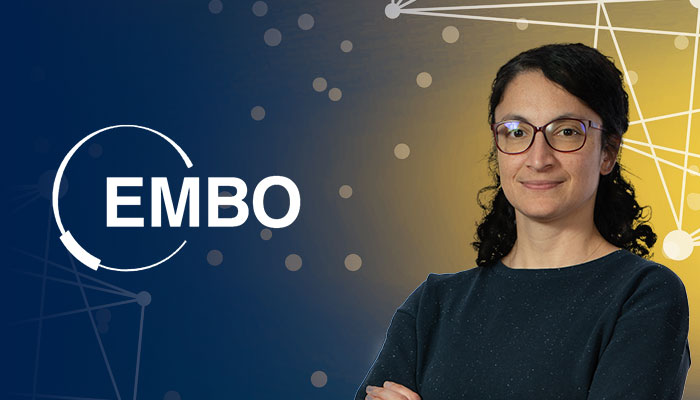 EMBO Installation Grants support early-career scientists establishing independent laboratories.
Five independent research group leaders at IBG have been awarded so far with the Installation Grant through TUBITAK in Turkey; which is given on the basis of high-quality research.
This year, Dr. Ezgi Karaca, the research leader of the Computational Structural Biology Laboratory at IBG, was one of the EMBO Installation Grantees and became a part of this very prestigious network of Europe's up-and-coming life scientists. With the support she will receive from EMBO, she aims to identify the pioneer transcription factor (PTFs) binding modes to chromatin. She and her group members will combine in-silico molecular modeling and experimental techniques to unveil one of the important problems in the epigenetics field and provide templates to be used in PTF-specific drug development.
Last year, Dr. Serap Erkek, the group leader of the Epigenomics of Cancer Lab, received this prestigious award for her research on the epigenetic regulation of bladder cancer. The integrative approach she and her group members are using will uncover the disrupted regulatory mechanisms at chromatin level in bladder tumor samples.
In 2016, Dr. Yonsoo Park, who was a group leader at IBG between 2015 and 2017, was one of the EMBO grantees. His project proposal involved the development of diagnosis and therapeutics for psychiatric disorders by controlling neurotransmitter release.
Dr.s Güneş Özhan and Gerhard Wingender from IBG were awarded in 2015. With the support she received, Dr. Özhan explored Zebrafish as a model for understanding mechanisms of Wnt/β-catenin signaling in the regeneration of the adult central nervous system. Dr. Wingender's studies focused on providing crucial knowledge about iNKT (innate-like T cells) cell function during lung inflammations. He and his group members conducted work to answer some fundamental questions about the dichotomous functions of iNKT cells using in-vivo models.
EMBO has listed 78 scientists as Installation Grantees so far, and we are proud to have five IBG researchers among them. We, also, thank to TUBITAK for all the support on this program.