IBG RESEARCHER RECEIVED SEDAT SİMAVİ AWARD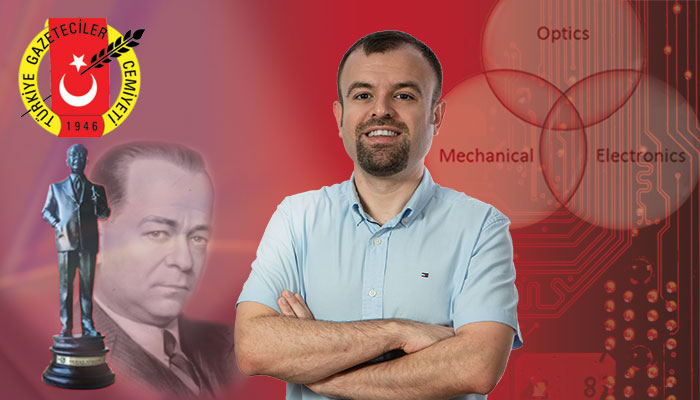 Dr. Arif Engin ÇETİN, group leader of IBG's Nanophotonics and Biodetection Systems Laboratory, was awarded "Health Sciences Award" within the scope of the Sedat Simavi Awards 2022.
Sedat Simavi Awards have been held for 46 years on behalf of the founding president of the Turkish Journalists Association. The awards are given to journalists, writers, sport's people and scientists with outstanding achievements.
Dr. Arif Engin ÇETİN received the "Health Sciences Award" for his work entitled "Refractive Index Sensing for Measuring Single Cell Growth". Dr. Çetin's research group works on cellphone-based imaging systems, highly sensitive and selective biodetection platforms, nano-sensors integrated into microfluidic platforms, and portable biosensors. The group also develops opto-electro-mechanical sensors for growth rate cytometry that can determine the therapeutic susceptibility of cancer cells for personalized drug therapy.
As the IBG family, we congratulate Dr. Çetin.