IBG RESEARCHER RECEIVED TOYP-TURKEY AWARD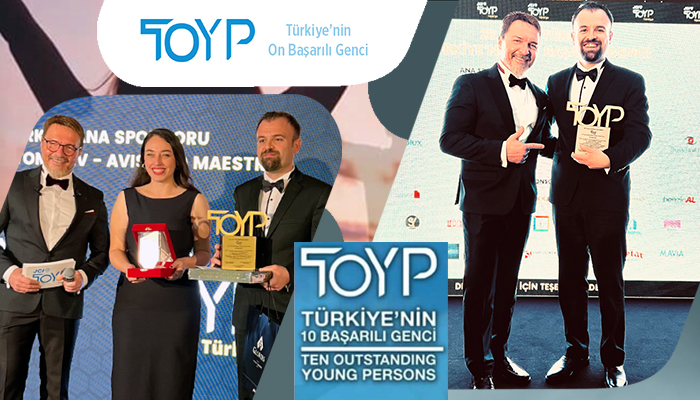 Dr. Arif Engin ÇETİN, group leader of IBG's Nanophotonics and Biodetection Systems Laboratory, is selected as the winner of the "Science and Technical Development" category award of 2022 TOYP Turkey - Turkey's 10 Successful Young People Program.
TOYP (Ten Outstanding Young Persons) is a global organization, where successful young people around the world are awarded in ten different categories every year by Junior Chamber International (JCI). TOYP-Turkey program is organized within the same scope, where successful young people of Turkey are selected to reward.
TOYP-Turkey "Science and Technical Development" category award is given to scientists who have produced practical solutions for the problems of humanity in the fields of science, technique and engineering and have received many awards in these fields. Dr. Arif Engin ÇETİN won the first place in Turkey in this category within the scope of TOYP-Turkey Program.
Dr. Çetin's research group works on cellphone-based imaging systems, highly sensitive and selective biodetection platforms, nano-sensors integrated into microfluidic platforms, and portable biosensors. The group also develops opto-electro-mechanical sensors for growth rate cytometry that can determine the therapeutic susceptibility of cancer cells for personalized drug therapy.
As IBG family, we congratulate Dr. Çetin.