INTERACTION OF NICKEL FERRITE NANOPARTICLES WITH NUCLEIC ACIDS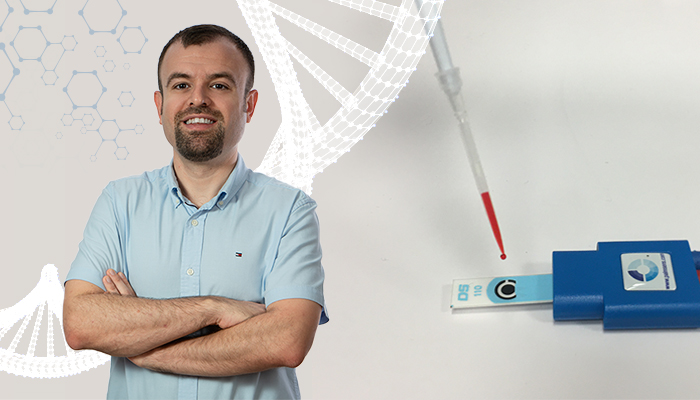 A collaborative research group including Dr. Arif Engin ÇETİN from IBG published its latest article in the journal Colloids and Surfaces B: Biointerfaces.
Dr. Arif Engin ÇETİN, group leader of the Nanophotonics and Biodetection Systems Lab at IBG, collaborated with the researchers from Izmir Katip Celebi University, Malatya Turgut Ozal University and Inonu University to study the interaction of nickel ferrite (NiFe2O4) and nucleic acids. They recently published their observations in a well-respected journal in the field.
In this article, researchers introduced an electrochemical biosensor employing graphite electrodes (GE) decorated with nickel ferrite nanoparticles for nucleic acid detection. This study, for the first time, investigated the interaction between nickel ferrite nanoparticles and double stranded DNA (dsDNA), single stranded DNA (ssDNA), and RNA electrochemically.
The electrostatic interaction between nickel ferrite and nucleic acids opens doors for the new applications of ultra-sensitive electrochemical biosensing of nucleic acids.