NEW GENOMICS STUDY ON AUTISM FROM IBG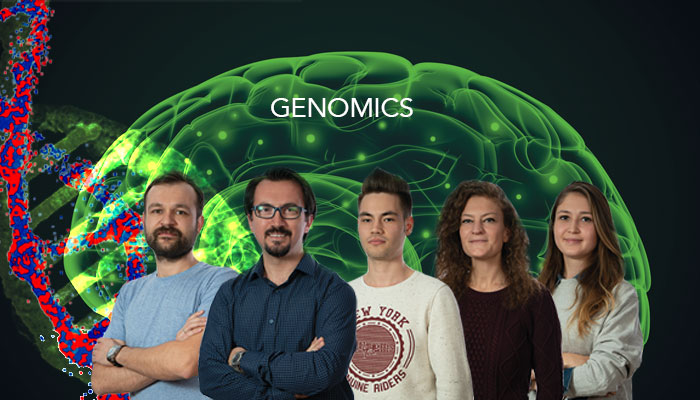 A study group formed of researchers from the Neuro-Genomics Lab and IBG-BIP published their results on the analysis of alternatively spliced genes and their co-expression networks in dizygotic twins with autism in the journal Genomics.
Autism spectrum disorder (ASD) is a neurodevelopmental disorder with a high level of heritability, which means that genetic variation plays an important role in the development of the condition. Nevertheless, the genetic basis of this disorder has been very complex to understand.
Dr. Yavuz OKTAY, Kaan OKAY, Burcu EKİNCİ and Tutku YARAŞ from the Neuro-Genomics Lab and Assoc. Prof. Gökhan KARAKÜLAH, the platform leader of IBG-BIP, as well as their collaborators Dr. Pelin ÜNAL VARIŞ and Prof. Dr. Süha MİRAL from Dokuz Eylül University, Department of Child and Adolescent Psychiatry, aimed to dissect the aberrations of alternative splicing and their effects in gene expression in ASD patients. Alternative splicing is a genetic mechanism resulting in structurally and functionally different transcript isoforms and protein variants, and it takes place prominently in the brain. Dysregulation in alternative splicing is proposed to play important roles in neurodevelopmental disorders.
The study group set up a unique family-based design that included dizygotic twins with autism and their healthy parents, and identified alternatively spliced genes and co-expression networks of these genes in the patients compared to their parents using blood samples. They found previously identified autism-related genes, as well as new isoforms in their analysis.
Their results provide new insights on the genetic basis of ASD and the diagnosis of ASD patients, as well as proving that isoform profiling using RNA sequencing technique can be a promising tool for studying the genetic basis of neurodevelopmental disorders.
Link: https://www.sciencedirect.com/science/article/abs/pii/S0888754321002123