NEW PUBLICATION FROM IBG RESEARCHERS ON AUTISM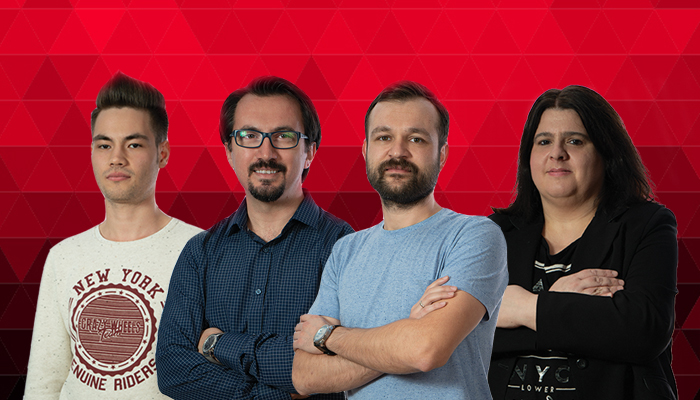 Researchers from IBG and their collaborators published their findings on the investigation of "de novo structural variants (SVs)" in dizygotic twins with autism in the Journal of Autism and Developmental Disorders.
Autism spectrum disorder (ASD), a neurodevelopmental disorder characterized by aberrations in reciprocal social communication, existence of restrictive interests and repetitive behaviors has a strong genetic basis. ASD displays broad clinical and genetic heterogeneity with high heritability and a high risk of recurrence. De novo SVs, including deletions, duplications and transposable elements (TEs) contribute to the risk of ASD. Some studies have been influential in unraveling the importance of de novo SVs in the etiology of ASD. Despite that, characterization of those variants in ASD genomes remains an important challenge. It was previously shown that de novo SVs in ASD tend to happen in non-coding genome as well as coding genome.
Assoc. Prof. Gökhan KARAKÜLAH, director of IBG-BIP, Asst. Prof. Yavuz OKTAY, research group leader of the Neurogenomics lab at IBG, and Kaan OKAY - current Ph.D. student at the University of Iceland - together with their collaborators Prof. Dr. Süha Miral, Dr. Pelin Ünal Varş and Asst. Prof. Athanasia PAVLOPOULOU - research group leader of Computational Systems Biology lab at IBG- investigated the presence of de novo SVs in PBMC samples of families with dizygotic twins with autism. For this purpose, whole genome sequencing and specialized bioinformatics analyses were performed. This study revealed that de novo TEs preferably tend to happen in active enhancers of neurons, whereas other de novo variants tend to happen in active enhancers of astrocytes. It was also shown that "ASD risk genes" could be source of de novo TEs as well as to be their targets.
In conclusion, their findings suggest that usage of specialized pipelines, despite increased computational time and resources, could be justified by the increased detection of potentially disease-associated TEs. The reserchers propose testing for TEs as an option in clinical settings, in addition to the standard variant analysis, particularly in cases where a clear pathogenic variant cannot be identified.