TEAR GLAND ORGANOIDS FROM INDUCED PLURIPOTENT STEM CELLS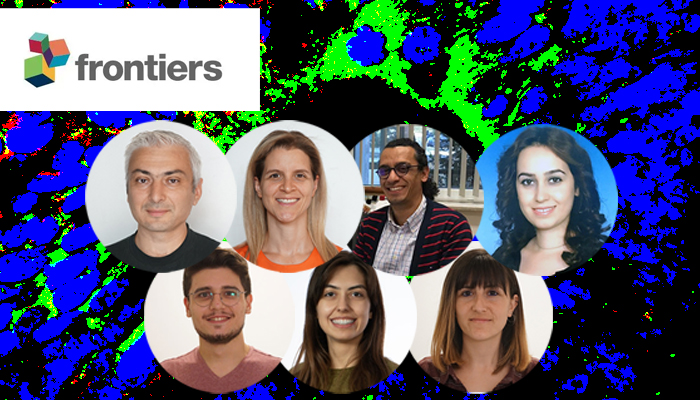 IBG's Therapeutic Bioengineering Lab researchers and their collaborators published their findings on generation of lacrimal gland organoids from human induced pluripotent stem cells in the journal Frontiers in Cell and Developmental Biology.
Lacrimal gland, also known as tear secreting gland, is responsible for secretion of aqueous component of tear which protects the eye surface. Dysfunction of lacrimal gland can be associated with many conditions such as dry eye disease, Sjögren's syndrome or trauma.
Organoids can be defined as three-dimensional groups of cells obtained directly from tissue or stem cells. These structures, which can mimic the functions of organs in vitro, offer enormous potential as a substitute for experimental animals for the study of organogenesis and drug research.
The researchers demonstrated in vitro generation of lacrimal gland organoids from human induced pluripotent stem cells (hiPSC) that recapitulate the embryonic development of lacrimal gland. Their results also show the functional assessment of organoids through enzymatic and metabolomic profiling.
This work, supported by TUBITAK projects and TUBA-GEBIP awards, is conducted via collaborative efforts of researchers from basic sciences, clinics, and pharmaceutics. Members of Therapeutic Bioengineering Lab -Assoc. Prof. Sinan GÜVEN, Prof. Dr. Canan Aslı YILDIRIM, Melis ASAL, Gamze KOÇAK, Vedat SARI- and Prof. Dr. Emirhan NEMUTLU and Dr. Tuba REÇBER from Hacettepe University Faculty of Pharmacy worked together in this project.
Researchers state that lacrimal gland organoids developed in this study are very important in exploring the therapeutic applications of hiPSCs and can also be utilized in developing novel regenerative medicine approaches and pharmaceuticals related to tear glands.