TECHNOLOGY DEVELOPMENT FOUNDATION OF TURKEY AWARD GOES TO AN IBG RESEARCHER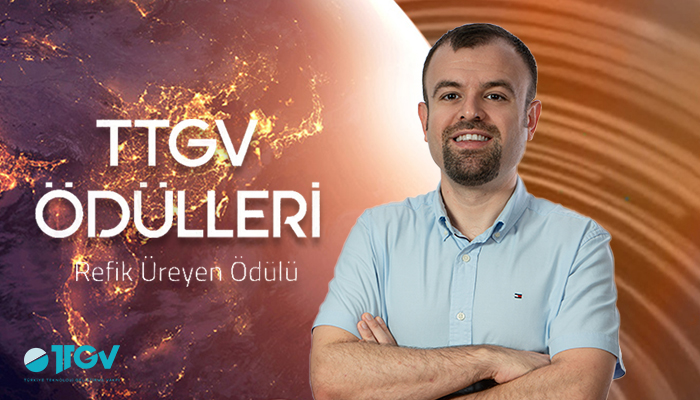 Dr. Arif Engin ÇETİN, group leader of Nanophotonics and Biodetection Systems Laboratory at IBG, received the "Refik Üreyen Leadership Stories in R&D Organizations Award" within the scope of the 2022 TTGV awards.
Each year, Technology Development Foundation of Turkey (TTGV) awards young technology leaders under the age of 40 that contribute to development of technology and innovation ecosystem. The aim is to ensure and encourage the dissemination of successful works of young technology leaders.
This year, "Refik Üreyen Leadership Stories in R&D Organizations Award", which is one of the TTGV awards, was given to Dr. Arif Engin ÇETİN. Refik Üreyen Award is given to those who have played a pioneering role in R&D, innovation management and culture creation processes and have made concrete contributions to the field. From now on, Dr. ÇETİN will contribute to TTGV program and activities with the title of TTGV fellow.
Dr. ÇETİN's research group works on cell phone based imaging systems, highly sensitive and selective biodetection platforms, nanosensors integrated into microfluidic platforms, and portable biosensors. The group also develops opto-electro-mechanical sensors for growth rate cytometry that can determine the therapeutic susceptibility of cancer cells for personalized drug therapy.