THE AGREEMENT SIGNED AMONG IBG/OZBIO AND NOBEL PHARMACEUTICALS RECEIVED WIDE MEDIA COVERAGE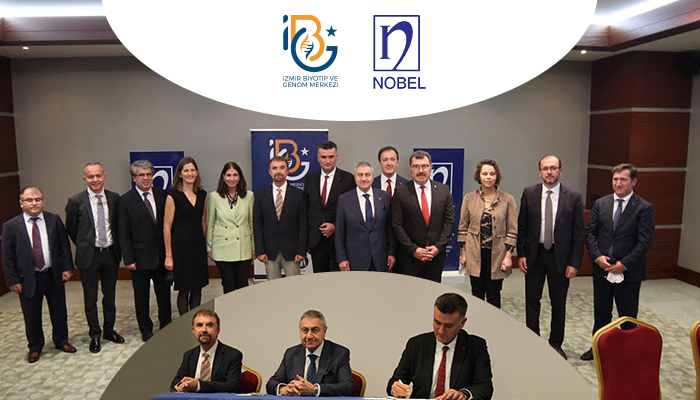 The important agreement in which four institutions came together for a medicine, that will be produced in Turkey, attracted attention in the media.
The signing ceremony of the agreement signed with Nobel Pharmaceuticals for the production of a biosimilar drug in Turkey, of which a cell clone was developed in partnership with IBG and OzBio, and use in the treatment of a rare disease, was held in Istanbul on October 18, 2021. The ceremony attended by TÜBİTAK President Prof. Dr. Hasan Mandal, IBG Chair of the Board and Acting Director Prof. Dr. Ahmet Yozgatlıgil, Dokuz Eylül University Vice Rector Prof. Dr. Fatma Duygu Özel Demiralp, Nobel Pharmaceuticals Chair of the Board Hasan Ulusoy and OzBio CEO Dr. Sadettin Öztürk received wide coverage in the press.
Links:
DHA
İHA
Son Dakika
Haberler