2022 IBG SCIENCE MEDAL IS AWARDED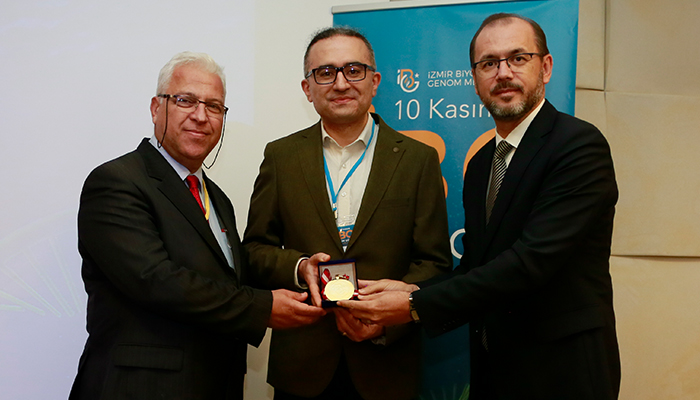 This year, Assoc. Prof. Tunca DOĞAN, from Hacettepe University, Department of Computer Engineering has received the IBG Science Medal Award.
IBG rewards a Turkish scientist, who has a pioneer and distinctive research record in the field of life sciences, is leading a research group in Turkey and is not more than 46 years old by 10th of November of the year, with a medal and money prize every year. The award was given during November 10th IBG Science Day by IBG Board Member & Rector of Afyonkarahisar Health Science University Prof. Dr. Nurullah OKUMUŞ and IBG Director Prof. Dr. İhsan GÜRSEL.
Within Hacettepe U. Biological Data Science Lab. Assoc. Prof. Doğan conducts scientific research in the fields of bioinformatics and artificial intelligence. The lab works on designing and building deep learning-based systems for predicting the functional properties of genes/proteins and developing new drugs.
He has received a prize of 30.000 TL along with the science medal. We congratulate Assoc. Prof. Doğan and wish him continued success.