IBG Gene Targeting and Transgenic Models Platform has recently established its research laboratories and state of the art technological infrastructure. Our platform will provide services and collaborative support to internal and external researchers working in basic and translational biomedical sciences, whose work involve or require the generation of genetically-engineered mouse models.
In addition to the services we offer below, our lab is interested in investigating rare genetic disorders utilizing transgenic mouse models.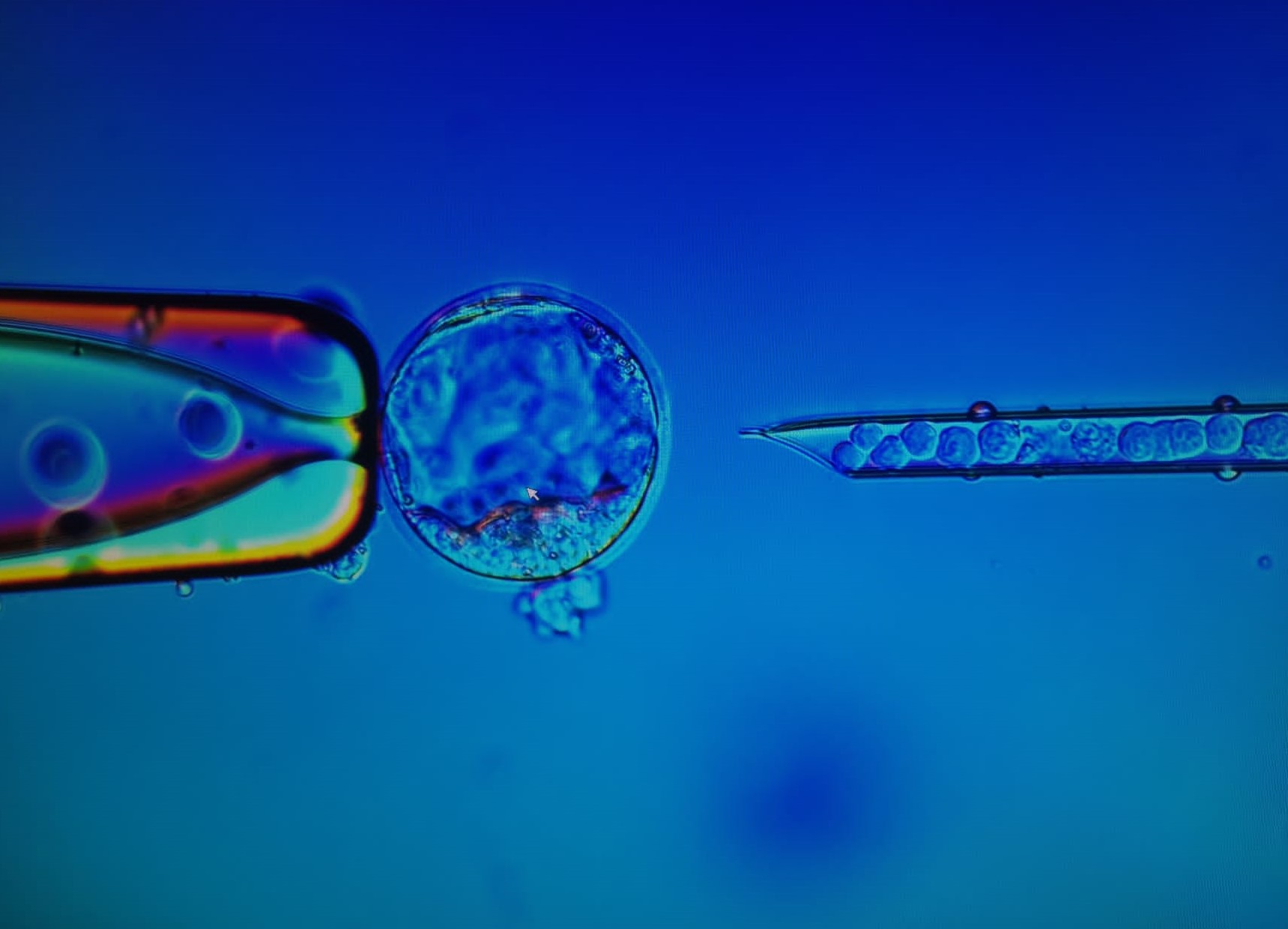 Generation of knockout and knockin mouse models:
Our research platform invites researchers to collaborate with us for the generation of knockout and knockin mouse models for their favourite genes. We offer collaborations starting from initial planning and vector design stage to the final establishment of a genetically modified mouse colony.
We have, quite recently, created our first knockin mouse model for a new rare genetic disorder (see News tab). We are currently developing several transgenic disease models. We are ready to collaborate with interested partners who need to generate novel genetically modified mouse models.
Mouse embryo cryopreservation and rederivation:
The technological infrastructure for embryo cryopreservation and rederivation has been recently completed. After establishment of the relevant protocols, we will provide services to internal and external users who wish to store their transgenic mouse strains long term.
Services we currently provide are listed below. Please contact us via e-mail for further details and conditions of the services.
1. Knockout (indel)
2. Knockout (deletion)
3. Knockin (point mutations)
4. Knockin (epitope tags)
5. ESC gene targeting
The services listed below are within our technical epertise, although we do not routinely apply these protocols.
1. Sperm cryopreservation
2. Embryo cryopreservation
3. IVF (in vitro fertilization)
4. Embryo transfer and mouse strain rederivation
5. ESC microinjection
6. PNI (pronuclear injection)
Gene Targeting and Transgenic Models Platform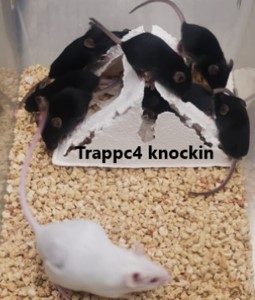 Recently, we have added two knockin and one knockout mouse models to our platform's repertoire. The total number of home-made transgenic models is now five.
One of the knockin strains we engineered, will be used to study a newly defined neurodevelopmental rare genetic disorder.
The other mouse models are for the investigation of gene functions in vivo.
At this stage, we can confidently offer knockin or knockout models as a service to academia.
--- We have recently created our first transgenic model for a novel rare genetic disease. The mutation in the patients causes truncation of the cytoplasmic tail domain of a multi-pass transmembrane protein. To mimic the mutation in mice, we have engineered the mouse genomic locus and introduced a STOP codon into the relevant coding exon. This results in truncation of the protein product- a transmembrane protein with a shorter cytosolic domain. These mice will serve as an in vivo model for the characterization of the disease.
12 December 2021
---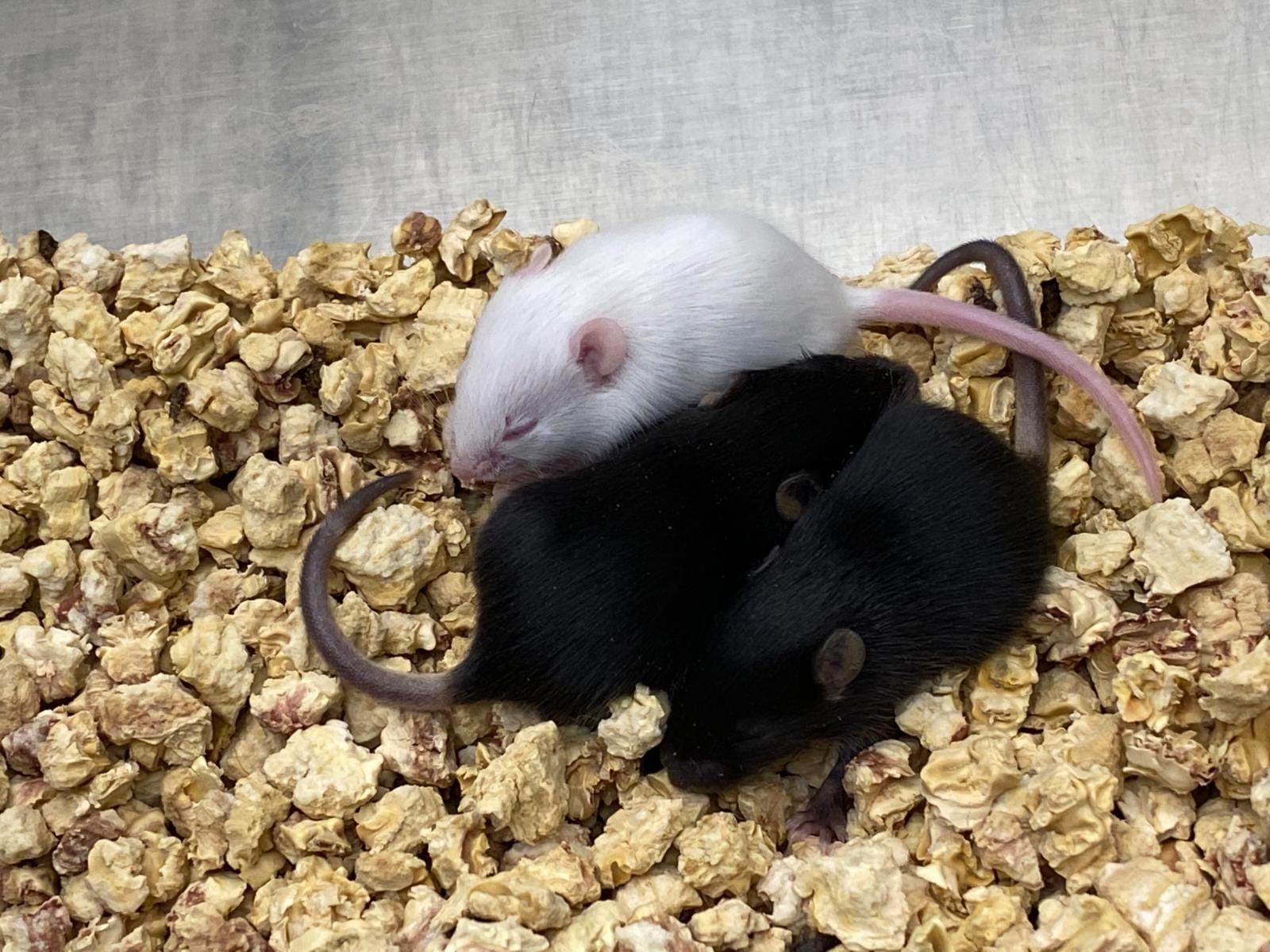 Our platform has recently created a genetically modified (transgenic) mouse model for the first time in our laboratory. We have edited the Tyr gene in C57BL/6J mice by CRISPR genome engineering technology. The knockin mutation we introduced, causes loss of function in the tyrosinase enzyme, resulting in albino skin color.
C57BL/6J is the most widely used mouse strain in biomedical research. Albino C57BL/6J mice are the preferred model for bioluminescence imaging studies due to their lack of skin pigment melanin. Additionally, their embryos are commonly used for microinjection of ES cells derived from BL6 strains. This newly created strain will be a valuable resource for IBG Vivarium and our transgenic platform.
We are currently in the process of creating several knockin mouse lines to model rare genetic disease in vivo.
Our ongoing work is funded by the TUBITAK 1005 program.
28 September 2021
---
The Scientific and Technological Research Council of Turkey - TUBITAK - RD : Transgenik fare modellerinin yerel üretimi için yöntem geliştirilmesi, Ongoing
The Scientific and Technological Research Council of Turkey - TUBITAK - RD : Generation and phenotypic characterization of a transgenic mouse model for a neurodevelopmental rare genetic disorder, Ongoing
Postdoctoral researcher
We are looking for a postdoctoral researcher to join our research team working on rare genetic disorders.
The candidate is expected to apply to the TÜBİTAK BİDEB 2218 program for financial support.
The project proposal should involve creation of a transgenic mouse model for a novel or known rare genetic disorder with subsequent phenotyping analyses. Help and guidance will be provided for selecting a suitable project topic and writing of the proposal.
Candidates should i) have a very good command of English, ii) able and willing to work with mouse models, and iii) be experienced in basic molecular biology techniques (PCR, cloning, restriction analysis etc.).
Please see the details in the link provided below (in Turkish).
https://www.tubitak.gov.tr/tr/burslar/doktora-sonrasi/arastirma-burs-programlari/icerik-2218-yurt-ici-doktora-sonrasi-arastirma-burs-programi
Young Investigator (GEBİP) Awards by Turkish Academy of Sciences (TÜBA), 2017
Young Scientist (BAGEP) Award by Science Academy, 2016
2232 Yurda Dönüş Araştırmacı Dolaşım Programı by TUBITAK, 2015