A COLLABORATIVE EFFORT INVOLVING AN IBG RESEARCHER UNVEILS THE ROLE OF A HISTONE VARIANT IN TRANSCRIPTION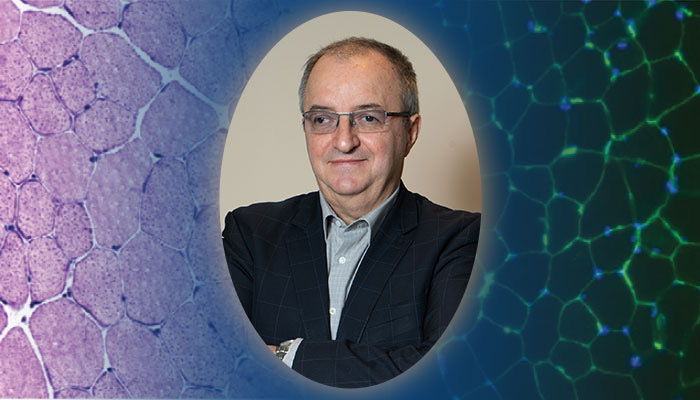 A research study which involves the collaboration of research centers from Lyon and Grenoble in France and IBG in Turkey was published in the highly respected scientific journal Nucleic Acid Research (10.1093/nar/gkaa157).
The study explains the role of histone variant H2A.Z in the transcription of genes in post-mitotic mouse muscle cells. Moreover, it was selected as a "breakthrough article" by the journal.
Dr. Stefan Dimitrov from IBG is the corresponding author of the article along with Dr. Laurent Schaeffer at Université Claude Bernard, Lyon. Ten more researchers from different labs contributed extensively to the research study.
It is known that H2A.Z is required in the mitosis of cells. The question of whether H2A.Z is critical for the transcription of active genes has been puzzling scientists to date. Dr. Dimitrov and his colleagues undertook this problem with a previously unconsidered approach: They decided to use non-dividing muscle cells to question the role of this very important histone variant in transcription. They designed and developed an in-vivo mouse model to inactivate H2A.Z genes in specifically post-mitotic skeletal muscle to understand its function in non-proliferating cells. They then used state-of-the-art genome-wide methods to answer their questions. What they have found answers a fundamental question in the field and will open up new research opportunities.
They have observed that although it is an essential protein in dividing cells, H2A.Z does not play a prominent role in transcription. These findings are leading to new scientific questions on the biological functions of the histone variants of H2A and further research opportunities.