A NEW STUDY UNRAVELS THE EFFECTS OF DIET-INDUCED OBESITY ON BRAIN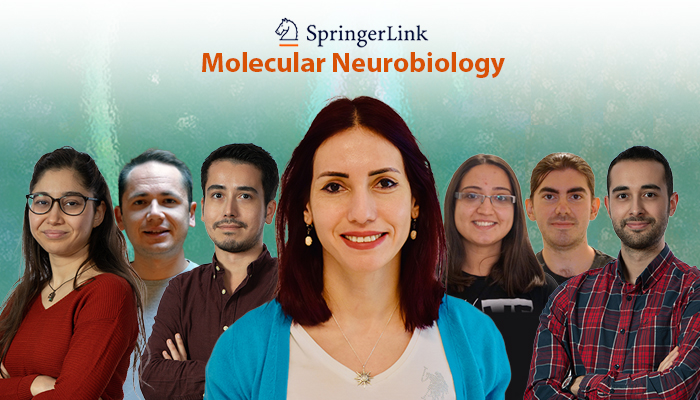 Prof. Güneş ÖZHAN and her graduate students have recently published their work on characterization of the adverse effects of high-fat diet feeding on brain tissue in a zebrafish model, in the journal Molecular Neurobiology.
High-fat diet (HFD) consumption, which constitutes a metabolic risk factor and exerts several systemic effects, has been associated with non-alcoholic fatty liver disease (NAFLD). Yet, not much is known on its effects on brain at the molecular level. In this study published recently; Prof. Dr. Özhan and her students from IBG, Yağmur AZBAZDAR, Yusuf Kaan POYRAZ, Özgun ÖZALP, Dilek NAZLI, Dogaç İPEKGIL and Gökhan CUCUN, showed that HFD-induced obesity generated inflammation, apoptosis and neuronal death in zebrafish brain, accompanied by an increase in anxiety, aggressiveness and locomotor activity. Interestingly, the diet-induced brain damage was efficiently recovered by a widespread stimulation of glial cell response, replacement of the lost neurons and activation of Wnt/β-catenin signaling in the brain tissues.
The researchers concluded that HFD feeding can lead to a non-traumatic brain injury and trigger a regenerative response. The activation mechanisms of such a regeneration response in brain may be exploited to fight the consequences of obesity and recover from non-traumatic injuries.
https://link.springer.com/article/10.1007/s12035-023-03210-4