Advisory Board Meeting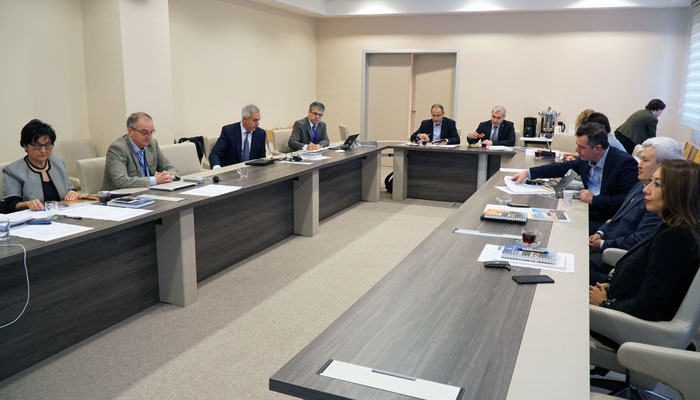 Izmir Biomedicine and Genome Center, which has an international multidisciplinary structure, held its second Advisory Board meeting this year on 8-9 November 2019.
Members present at the meeting were as follows:
Prof.Dr. Banu ONARAL, Drexel University, Philadelphia USA
Prof.Dr. Bazbek Davletov, University of Sheffield, Sheffield UK
Prof. Dr. Gökhan Hotamışlıgil Harvard School of Public Health Boston USA
Dr. Cem Elbi, Bayer Healthcare, New York USA
Dr. Evren Alıcı, Karolinska Institutet Stocholm İsveç
Dr. Hakkı Gürsöz, Türkiye İlaç ve Tıbbi Cihaz Kurumu, Ankara
Dr. Mehmet Bektur, Özel Tınaztepe Hastanesi, İzmir
Ecz. Elif Neşe Çelik, ThreeD Danışmanlık, İstanbul
The Directors and Deputy Directors of IBG's Basic and Translational Research Program and Technological Research Program as well as Research Group Leaders delivered presentations on the first day regarding the work conducted at IBG. The Advisory Board members held a closed meeting on the second day and will report their recommendations to IBG in due course.