Assoc. Prof. Duygu Sağ receives METU Parlar Foundation Research Incentive Award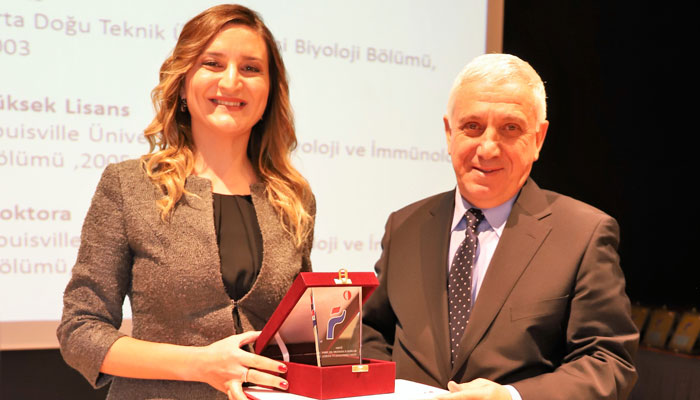 The Honour, Science, and Research Incentive Awards, given by the METU Prof. Mustafa N. Parlar Education and Research Foundation, were awarded on December 19th 2019 at the METU Culture and Convention Centre.
One of IBG's research group leaders, Dr. Duygu Sağ, was among the scientists to receive the Research Incentive Award, which are given to young researchers who contribute to the development of an area of science with their research or who assist in solving the problems faced by their country in this area. Dr. Duygu Sağ was granted this award for her contributions to the field of immunology.