DEU - THEQC & DEPARK VISITED IBG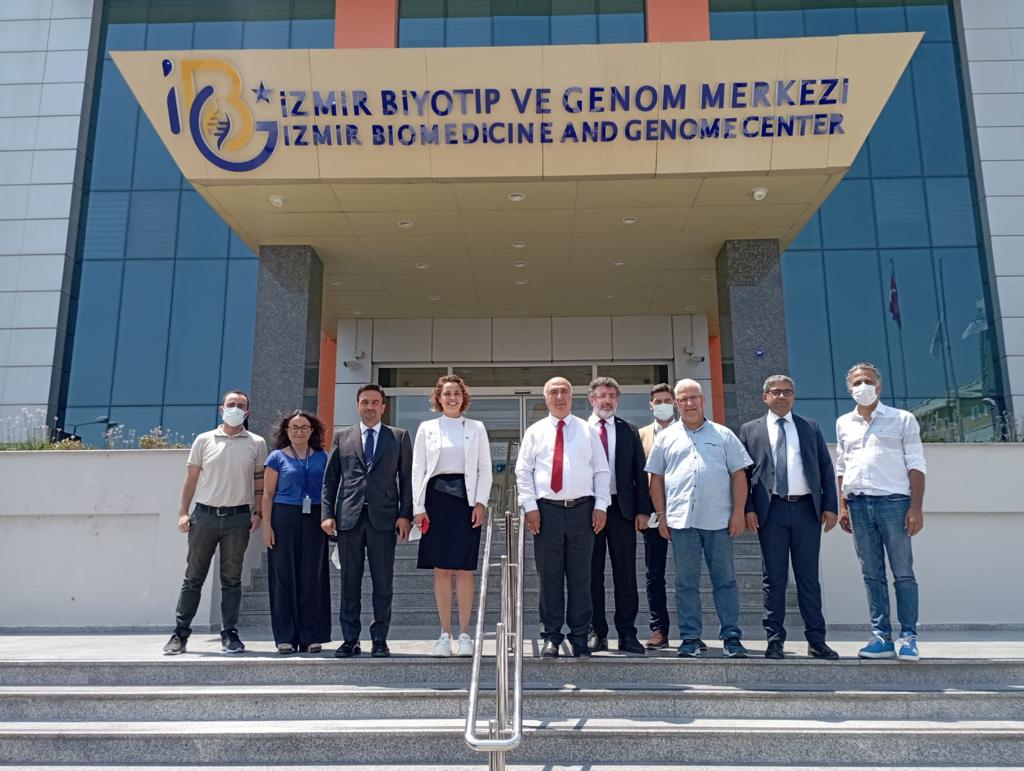 DEU VR Prof. Dr. Fatma Duygu ÖZEL DEMİRALP; THEQ President Prof. Dr. Mr. Muhsin KAR, DEU Sec. Gen. Engin BASMACI, DEPARK GM Prof. Dr. Özgür ÖZÇELİK and their valuable team members visited the Center and briefed on the ongoing R&D activities at IBG.
During the meeting hosted by Prof. Dr. İhsan GÜRSEL, Deputy Director of IBG; activities concerning quality assurance, education & training, research & development, social contribution and management system processes as well as biotechnological product development along with operations within GMP & GLP Facilities were evaluated.
We, as the IBG family, would like to extend our sincere appreciation to DEU Team, THEQC President and DEPARK management & staff, who supported our researchers in the most effective way and shared their valuable opinions during this process.