DISCOVERY OF BIOMARKERS FOR AML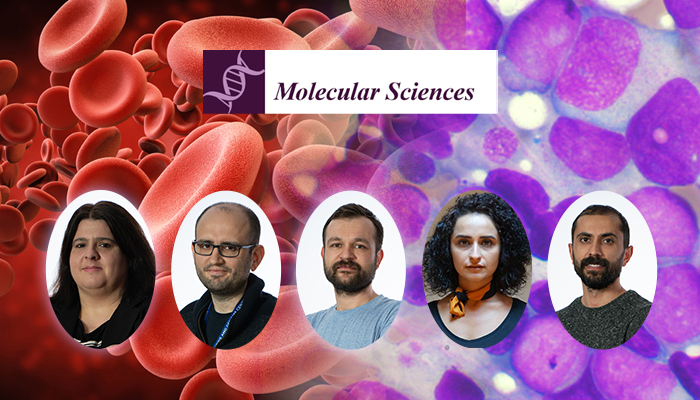 A collaborative research group, involving IBG researchers, published its latest results on the identification of diagnostic and prognostic markers of Acute Myeloid Leukemia (AML) in the International Journal of Molecular Sciences.
AML is the most common form of acute leukemia in adults that is generally hard to detect in early stages and progresses rapidly. Despite all the advances in understanding the nature of the disease, the mortalities remain high. Therefore, identifying biomarkers for the early detection of the disease is essential.
A group from IBG including Asst. Prof. Athanasia Pavlopoulou and Halil İbrahim Toy from the Computational Systems Biology Lab, along with a former group member Hande Yılmaz, Assoc. Prof. Gökhan Karakülah - platform leader of IBG-BIP - and Assoc. Prof. Can Küçük - research group leader of the Lymphoid Cancer Genomics Lab -, collaborated with three researchers from the University of Thessaly and Rostock University Medical Center. The group used an integrative bioinformatics approach to detect networks of co-expressed genes and identify some early biomarkers for diagnosis and prognosis.
The researchers have reported a signature of 24 genes that discriminate AML patients from controls. These genes are mainly related to cell cycle and immune response. They also revealed a group of genes that are deregulated in the long-term survivors.
Their results have the potential to facilitate future studies that will enable translation of these findings to diagnostic, prognostic and therapeutic solutions.