FRUITFUL CROSS DISCIPLINARY COLLABORATION OF IBG RESEARCHERS ON MITOTIC KINASE ACTIVATION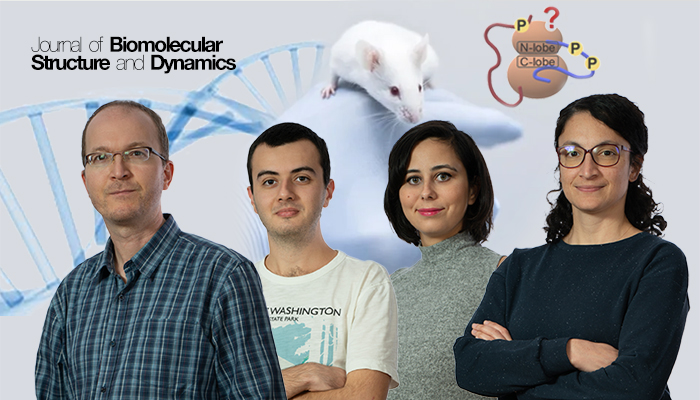 Dr. Kasım DIRIL and Dr. Ezgi KARACA collaborated to investigate the activation mechanism of mammalian Mastl kinase using in silico and in vivo methods. They published their findings in the Journal of Biomolecular Structure and Dynamics.
Mastl is a mitotic kinase that is essential for error-free chromosome segregation during cell division. Its activation mechanism is of great interest to cell biologists working on cell division and growth. Dr. Kasım DİRİL,platform leader of the Gene Targeting and Transgenic Models Platform at IBG, along with his team members Mehmet ERGÜVEN and Seval KILIÇ, collaborated with Dr. Ezgi KARACA, group leader of the Computational Structural Biology Lab. The researchers used conditional knockout mouse cell lines and molecular docking simulations to investigate the critical phosphorylation sites during Mastl activation. They published their observations on critical sites of Mastl for its activation in the Journal of Biomolecular Structure and Dynamics.