GENETIC CHARACTERISTICS OF NEUROGENETIC DISEASES IN A CONSANGUINEOUS POPULATION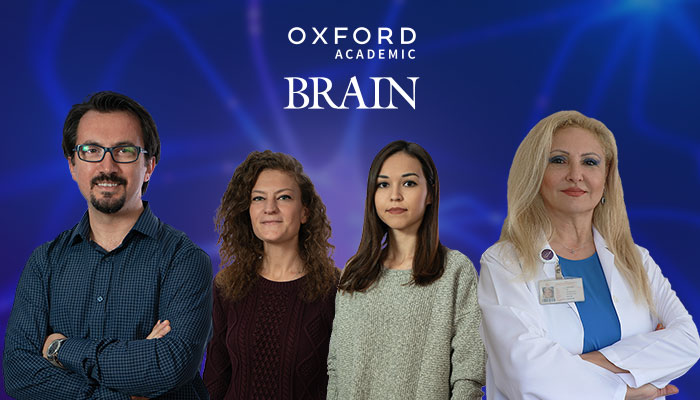 Prof. Dr. Semra HIZ and Dr. Yavuz OKTAY published their results on the genetic analysis of neurogenetic diseases in a Turkish consanguineous population in the prestigious journal, Brain.
Consanguineous marriages, which have a high prevalence in Turkey, carry an increased risk of genetic disorders. These genetic disorders mainly affect the nervous system and muscles of the offspring, causing severe disability or premature death. The emotional and economic burden of these rare disorders is quite significant, especially in countries with a high incidence like Turkey. Moreover, the diagnostic tools of these diseases have been limited to date, causing the infamous 'diagnostic odysseys' that may take years.
As part of an international collaborative research project named CONSEQUITUR, which was funded by the Katip Çelebi-Newton Fund, Prof. Dr. Semra HIZ and Dr. Yavuz OKTAY along with group members of IBG's NeuroGenomics lab -Ece SÖNMEZLER, İpek POLAT KALAFATÇILAR and Burcu EKİNCİ- have investigated the molecular causes of neurogenetic disease in more than 190 consanguineous Turkish families. Paediatric Neurology Departments of Dokuz Eylul University (Izmir), Inonü University (Malatya) and the Memorial Hospital (Diyarbakir) have been involved in the CONSEQUITUR project, as well.
Whole exome sequencing (WES) of the families revealed new causative variants both in previously known disease genes and in novel disease genes. The researchers observed that the trio WES approach, involving the father, the mother and the child, increased the diagnostic yield dramatically.
Their results are important both in demonstrating the advantages of "untargeted next generation sequencing" in a trio design as a diagnostic tool and in identifying the molecular cause of the neurogenetic diseases in >190 Turkish consanguineous families. The obtained data have the potential to lead to new studies aiming at identifying the cause and developing new diagnostic tools for rare diseases.
Haberin linki: "https://doi.org/10.1093/brain/awab395"