GREAT INTEREST IN IBG OPEN DAY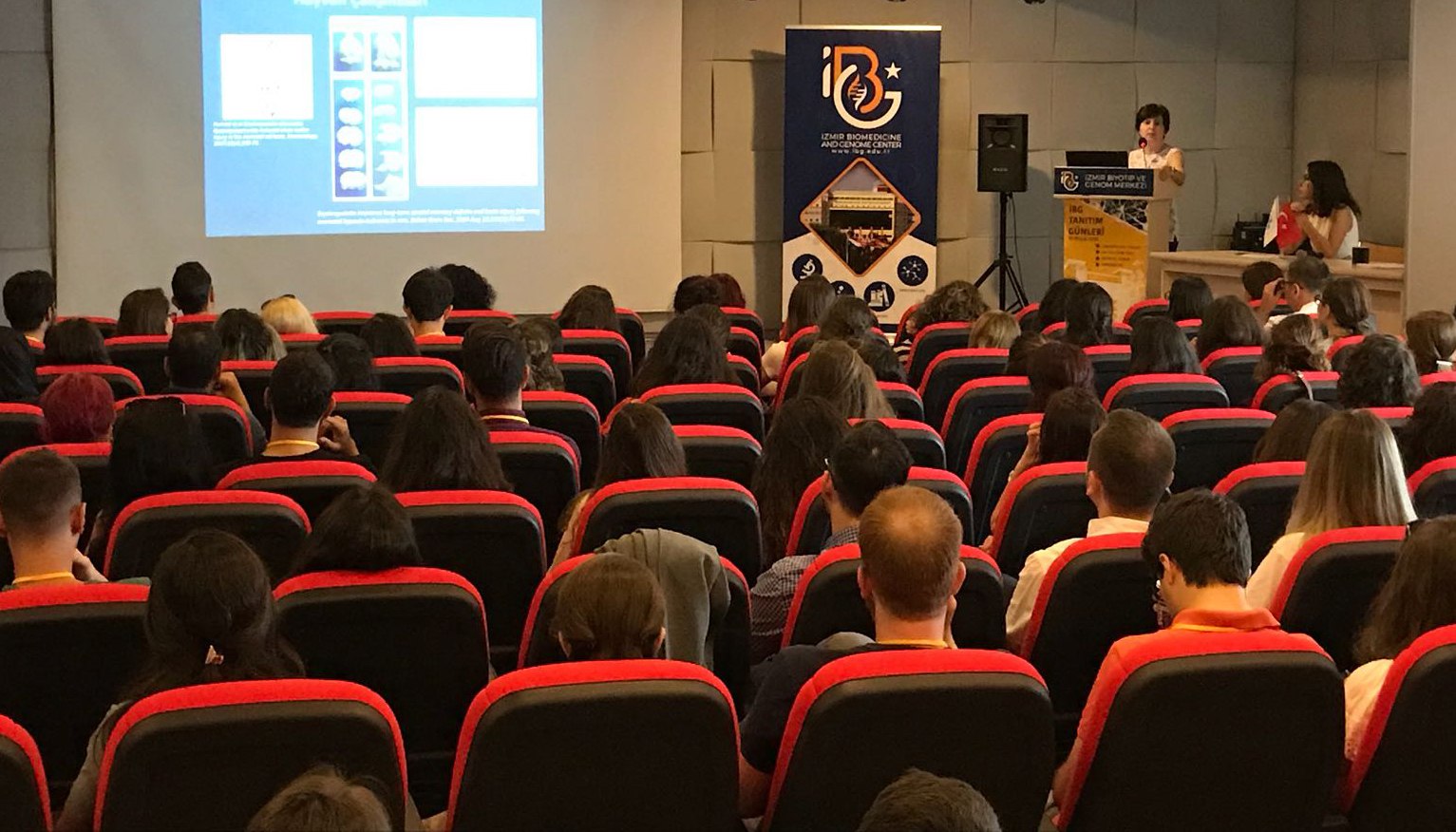 IBG Open Day took place on 19 May 2018 at İzmir Biomedicine and Genome Center with the aim of introducing IBG research areas to university students.
The occasion brought together a total of 92 undergraduate and graduate students from all over Turkey including, İstanbul, İzmir, Ankara, Konya, Balıkesir, Kocaeli, Zonguldak, Malatya, Manisa, Bursa and Kastamonu. The event started with a welcome speech by Prof. Dr. Mehmet Öztürk, director of İzmir Biomedicine and Genome Center, followed by talks given by the principal investigators of IBG on different research areas of the Center.
During the afternoon session, participants had the opportunity to share their project ideas in the forum 'Tell Your Idea'. The best three ideas were awarded at the end of the forum.
As a result of the programme, participants had the chance to discover the IBG research infrastructure through a tour of IBG and close interactions with researchers working at the Center.
The program ended with a social event which took place on the rooftop of IBG.