A "Brain Research Platform" is being established at IBG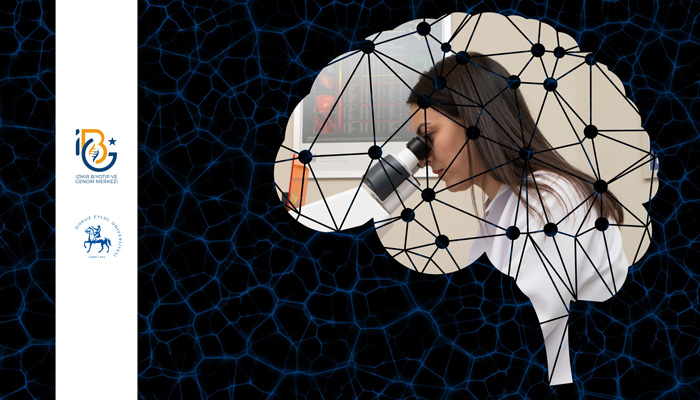 The first joint meeting to establish a 'Brain Research Platform' at IBG was held on 13 March 2019 at IBG Aziz Sancar Auditorium with the participation of faculty members of Dokuz Eylul University and IBG researchers.
The meeting participants included scientists from various disciplines including Neurology, Psychiatry, Pediatric Neurology and Pediatric Psychiatry. The participants discussed the work plan and requirements to identify a roadmap for Brain Research. The need for electrophysiological mechanisms for the monitorisation of patients through imaging, storage of biological material via biobanking, clinical research and in vitro studies was underlined. Particular emphasis was given to the significance of induced stem cells and brain organoids for disease modelling and drug screening, as well as the necessity of choosing zebrafish for in-vivo disease modelling.
All researches wanting to join the "IBG Brain Research Platform", for which we will continue to have regular meetings, can contact Dr. Şermin Genç.
Meeting Participants: (Alphabetical list)
Prof. Dr. Abdullah KUMRAL
Prof. Dr. Ayşegül ÖZERDEM
Prof. Dr. Ayşe Semra HIZ
Prof. Dr. Görsev YENER
Prof. Dr. Gülden AKDAL
Prof. Dr. Köksal ALPTEKİN
Prof. Dr. Mehmet ÖZTÜRK
Prof. Dr. Şermin GENÇ
Prof. Dr. Uluç YİŞ
Assoc. Prof. Dr. Burak BAYKARA
Assoc. Prof. Güneş ÖZHAN BAYKAN
Assoc. Prof. İbrahim Emre BORA
Assoc. Prof. Neşe DİREK TECİRLİ
Assoc. Prof. Tolga BİNBAY
Assist. Prof. Deniz CEYLAN
Assist. Prof. Yavuz OKTAY
Assist. Prof. Zeynep KOÇER
Contact: Dr. Şermin GENÇ
Phone: 0 (232) 299 41 00 (extension:5121)
e-mail: sermin.genc@ibg.edu.tr