IBG GROUP LEADER IS AWARDED EMBO INSTALLATION GRANT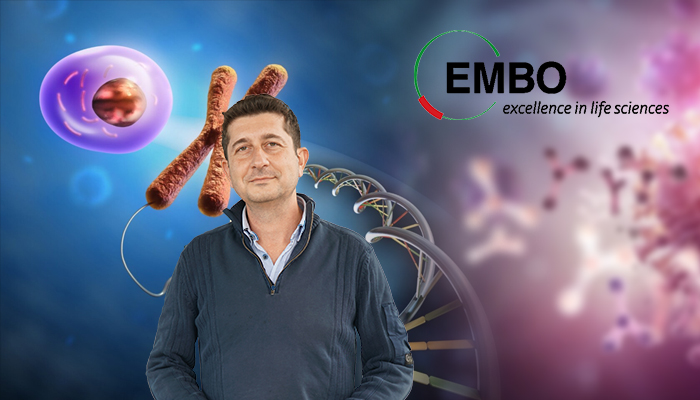 EMBO announced that six life scientists have been selected to receive installation grants. Dr Seyit KALE, group leader of the Computational Biophysics Lab at IBG, is among them.
The aim of EMBO Installation Grant is to attract group leaders to the participating countries. This year, the new EMBO Installation Grantees will establish and develop one laboratory in the Czech Republic, two in Poland, one in Portugal, and two in Turkey. Dr Kale is entitled to receive this highly prestigious grant with the project entitled "Epigenetic mechanisms of mitotic fidelity in chromatin". Dr Kale joined IBG as a group leader at the end of 2019 and his research focuses on elucidating the biophysical processes that influence the regulation of gene expression and inheritance at the molecular level.
EMBO Director Fiona Watt declared, "We are delighted to welcome these talented scientists.". "EMBO promotes excellence in the life sciences throughout all parts of Europe, and beyond. We look forward to the contributions of the grantees in the countries they moved or returned to as well as to the wider scientific community."
We congratulate Dr Seyit KALE for his great success.