Hürriyet Ege: "Izmir Biomedicine and Genome Center is Equivalent to Harvard"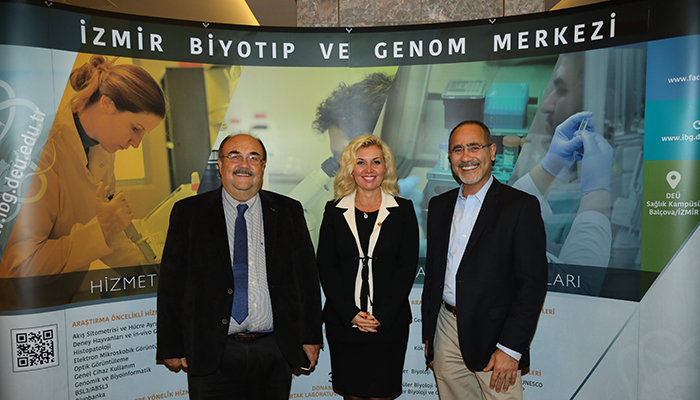 From Ayçe DİKMEN:
TÜRKİYE'nin ilk ve tek uluslararası biyotıp ve genom araştırma kurumu olan İzmir Biyotıp ve Genom Merkezi, başta metabolik hastalıklar olmak üzere sağlık alanında dünyadaki son teknolojileri kullanan ve bu alanda önemli çalışmalar yapan bir merkez.

Danışma kurulu üyelerinden Harvard Üniversitesi Genetik ve Kompleks Hastalıklar Departmanı Başkanı olan dünyaca tanınmış Prof. Gökhan Hotamışlıgil'in söylediğine gore 'Harvard'daki araştırma merkezlerinden geri kalır yanı yok'. Harvard – MIT Sağlık Bilimleri'nden Prof. Mehmet Toner ise yapılan çalışmaların bu alanda dünya ile eş durumda olduğunu anlatıyor… devamı için tıklayınız.