INTERNATIONAL PROJECT SUPPORTED BY THE BRITISH COUNCIL AND TUBITAK: GÜNEŞ ÖZHAN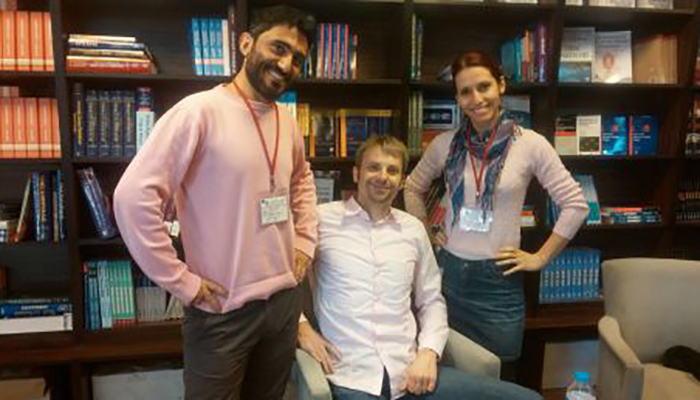 Assoc. Prof. Güneş Özhan has recently been awarded a "Newton-Kâtip Çelebi Fund Institutional Links Grant" by the British Council and TUBITAK Bilateral Cooperation Programme.
Dr. Özhan will find the opportunity to investigate regulatory mechanisms of Wnt/β-catenin signalling, a signal transduction pathway that is known to have important roles in development, tissue and organ regeneration and immune system. The project will specifically focus on the elaborate pathway activation mechanisms occurring at the plasma membrane in health and disease. At the UK side, the project will be coordinated by Prof. Christian Eggeling. The project results are intended to provide new approaches to cancer therapy by generating a platform for development of new drugs that specifically target the Wnt-receptor complex.
The grant will support 1 postdoctoral fellow, 1 PhD student and 1 MSc student to conduct research in a fully-equipped molecular biology laboratory for 2 years. Moreover, the grant aims at contributing to the development of research and innovation collaborations between Turkey and the UK through mutual researcher visits that will take place within the context of the project.
For more information please click here