INTERVIEW WITH IBG STUDENT PUBLISHED IN THE BIDEB BULLETIN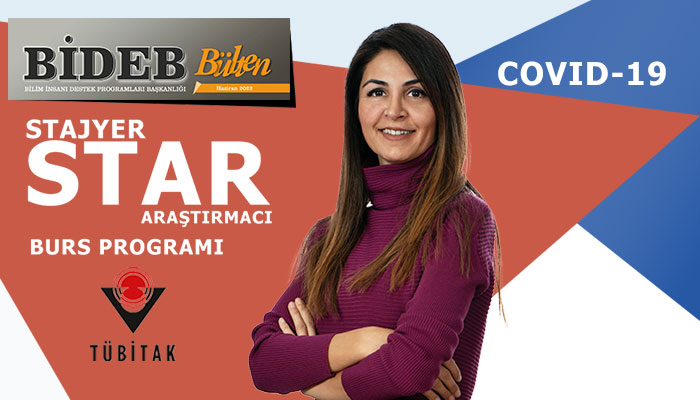 The interview of BIDEB (Directorate of Science Fellowships and Grant Programmes) with Didem ÖKMEN, who was a scholar in the Covid-19 STAR programme at IBG, was published in the TUBITAK BIDEB bulletin.
Didem ÖKMEN, member of the IBG Computational Systems Biology Laboratory group, took part as a scholar in one of the STAR-Covid-19 projects carried out against the SARS-CoV-2 epidemic at IBG. She shared her experience as a STAR scholar in an interview published in the bulletin of TUBITAK BIDEB.
In the interview, the importance and aim of a study led by Assist. Prof. Athanasia PAVLOPOULOU, IBG Computational Systems Biology Laboratory group leader, was mentioned. Didem shared her program experiences and gave information about the processes of the project. She was one of the 36 scholars supported by TUBITAK to work in Covid-19 projects at IBG.
In the interview, also, the importance of TUBITAK BIDEB scholarship and support programs, how these programs reflect on the careers of students and scientists were discussed and suggestions were shared.
Link: https://www.tubitak.gov.tr/sites/default/files/bidebbulten/bidebbulten.html(Page 32-35)