INVESTIGATION OF BIOPHARMACEUTICAL EFFICACIES THROUGH ANTIBODY ENGINEERING APPROACHES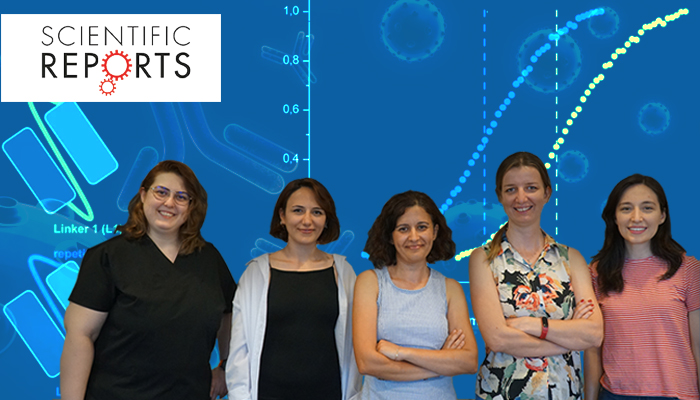 IBG researchers published their findings in Scientific Reports about anti-angiogenesis antibody fragments used in the treatment of cancer and other diseases.
Monoclonal antibodies (mAbs) and antibody fragments are used in a variety of therapeutic and diagnostic applications. IBG researchers examined impact of peptide-linker properties of anti-angiogenesis antibody fragments on in vitro characterizations and in vivo efficiencies in zebrafish models.
This article is a collaborative effort between IBG Antibody Engineering and IBG Zebrafish Models Laboratories. It provided important clues in biopharmaceutical design and engineering.