MEHMET FATİH KACIR AND PROF. DR. HASAN MANDAL VISITED IBG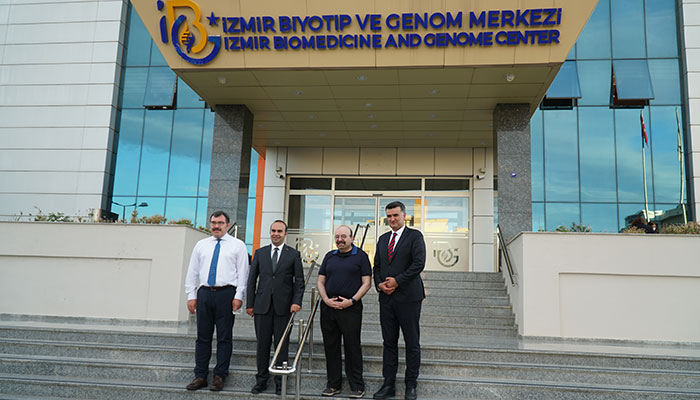 Mehmet Fatih KACIR, Deputy Minister of Republic Of Turkey Ministry of Industry and Technology, and Prof. Dr. Hasan MANDAL, President of TUBITAK, visited IBG Center and obtained information on the ongoing activities of IBG on Monday, 31st of May.
Among the visitors was Prof. Dr. Derya UNUTMAZ, professor of immunology at The Jackson Laboratory for Genomic Medicine. The visiters were welcomed by Chair of the IBG Board and Acting Director Prof. Dr. Ahmet YOZGATLIGİL, Platform Leader of IBG-Farma and Pharmaceutical Analysis and Control Laboratories Prof. Dr. Mehmet İNAN, IBG group leader and Platform Leader of NEVCELL Prof. Dr. Esra ERDAL, IBG group leader and DEU faculty member Prof. Dr. Hülya AYAR KAYALI and IBG Deputy Director Asuman Öcal. They received information about the infrastructure and educational, scientific and industrial activities of IBG.
They then, discussed ongoing Covid19, and other, drug and vaccine development studies. The welcoming committee answered the questions of the visitors.