NEW COLLABORATIVE STUDY BY IBG RESEARCHER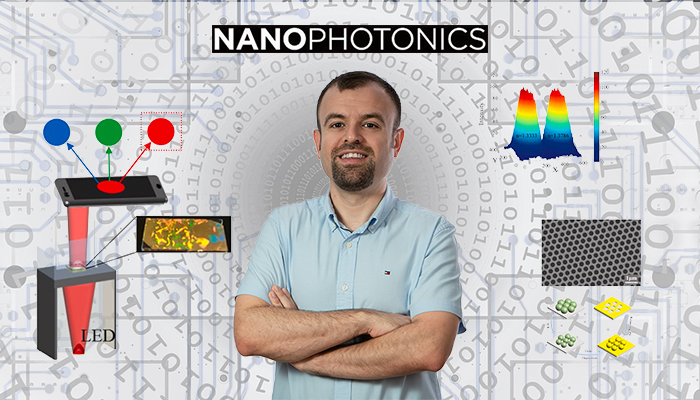 A collaborative research group including Dr. Arif Engin ÇETİN from IBG published its latest article in the journal Nanophotonics.
Dr. Arif Engin ÇETİN, group leader of the Nanophotonics and Biodetection Systems Lab at IBG, collaborated with the researchers from Jinan University and Xiamen University (China) to study Rayleigh anomaly in plasmonic systems. They recently published their observations in a well-respected journal in the field.
In this article, researchers introduced arrow-band high-order resonances enabled by Rayleigh anomaly in the nanohole arrays fabricated by scalable colloidal lithography.
Researchers introduced a spectrometer-free refractive index sensing based on lens-free smartphone imaging with sensitivity up to 137%/RIU, and showed the detection of BSA molecules with concentration as low as 10−8 M.
This study could pave the way for highly sensitive and compact point-of-care devices with cost-effective and high-throughput plasmonic chips.