NEW MOLECULES EFFECTIVE ON OVARIAN CANCER CELLS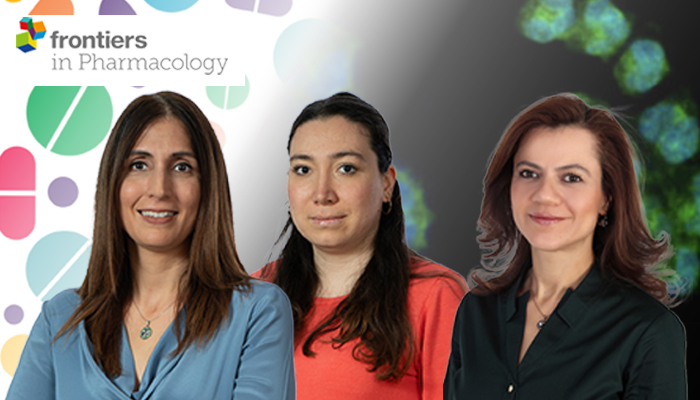 Researchers from IBG and Dokuz Eylul University worked together to synthesize new ruthenium complexes and demonstrate their effects on ovarian cancer cells. The study was published in the journal Frontiers in Pharmacology.
Advantages of ruthenium complexes over standard chemotherapy agents make them promising alternative candidates in the field of cancer therapy. Therefore, it is of great importance to investigate the effects of new organo-ruthenium complexes on various cancer cells.
IBG Biopharmaceutical Technologies and Bioanalysis Laboratory group leader Prof. Dr. Hülya AYAR KAYALI, her group member Seminay GULER, Dokuz Eylul University (DEU) Department of Chemistry faculty members Prof. Dr. Elif SUBASI and Egemen Orkun SADAN, DEU Department of Physics faculty member Dr. Betul SEN collaborated to synthesize new organo-rutenium molecules and test them on ovarian cancer cells. In this study supported by the DEU-BAP project, researchers synthesized new organo-ruthenium (II) complexes, performed the physicochemical characterization of these molecules and evaluated their potency on primary and metastatic ovarian cancer cells.
Researchers stated that, "We think newly synthesized organo-ruthenium complexes may be potential molecules for effective treatment of patients diagnosed with ovarian cancer".