NEW STUDY ON OVARIAN CANCER CELL EXOSOMES FROM IBG RESEARCHERS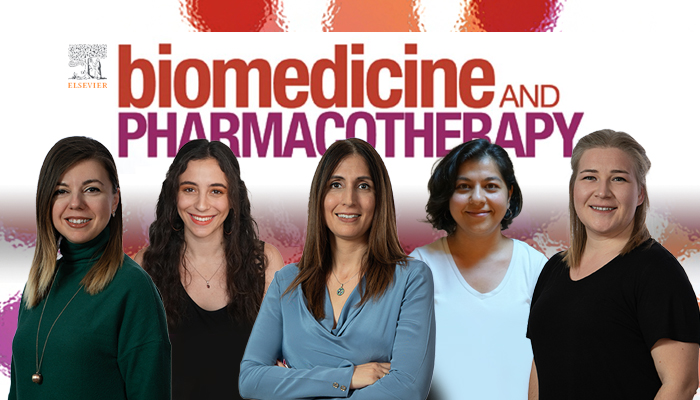 A new study, in which Prof. Dr. Hülya AYAR KAYALI and her research group examined the effect of exosomes released from ovarian cancer cells on target cells, was published in the journal Biomedicine & Pharmacotherapy.
Exosomes are nano-sized vesicles that are secreted from different cell types and contain cellular nucleic acids and proteins. It is of great importance to determine the effects of exosomes released from cancer cells on the adhesion and invasion mechanisms of cells in the tumor microenvironment, as well as drug resistance and metastasis formation.
In this study; Prof. Dr. Hülya AYAR KAYALI, group leader of the IBG's Biopharmaceutical Technologies and Bioanalysis Lab, and her group members Gizem YILMAZ, Zehra TAVAN, Elçin ÇAĞATAY, and Gizem KURŞUNLUOĞLU AYDIN investigated the effect of ovarian cancer exosomes on the tumor microenvironment.
Within the scope of this project supported by the TÜBİTAK 1001 program, the researchers reported the mechanisms of uptake of exosomes released from drug-resistant ovarian cancer cells by surrounding cells in the ovary and peritoneum, as well as changing cancer signaling pathways and critical carcinogenic changes in those cells.
Findings of this study will shed light on new studies on the diagnosis and treatment of ovarian cancer that is difficult to detect at an early stage, has a distinct carcinogenesis process than many epithelial cancers, and where existing chemotherapeutic therapies are ineffective.