NEW STUDY ON REGENERATING ZEBRA FISH BRAIN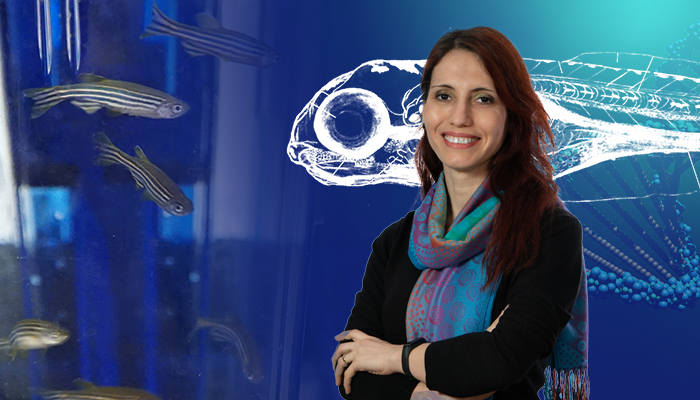 Researchers from the Development and Regeneration Lab at IBG have recently published their work on the comparative transcriptome analysis of the regenerating zebra fish brain in the Frontiers in Cell and Developmental Biology journal.
It has been known that the adult zebra fish brain has a robust regenerative ability to restore tissue integrity and function. Yet, little was known about the neural signalling pathways and molecular interaction networks that are involved in zebra fish brain regeneration. Assoc. Prof. Güneş Özhan and her group members Yeliz Demirci, Gökhan Cucun and Yusuf Kaan Poyraz, together with the intellectual contribution of their collaborators from EMBL-EBI, aimed to investigate comparative whole transcriptome profiles of both the lesioned and un-lesioned hemispheres of the zebra fish telencephalon at early wound healing and proliferative stages of regeneration.
Their data unveil some unknowns in the field, especially about the key pathways of the zebra fish brain regeneration and the early stage wound healing process. They showed that the set of activated genes differ dramatically between the two different stages of regeneration: early wound healing and proliferative stages. Moreover, their results revealed that Wnt/β-catenin signalling is the key pathway that is activated at the early wound healing stage and interacts with a large number of genes.
Their data and conclusions can be a resourceful base for understanding the mechanisms that render possible effective brain regeneration and potential therapeutic interventions for traumatic brain injuries and neurodegenerative diseases.