NOBEL PRIZES 2018 IN PHYSIOLOGY OR MEDICINE, CHEMISTRY, AND PHYSICS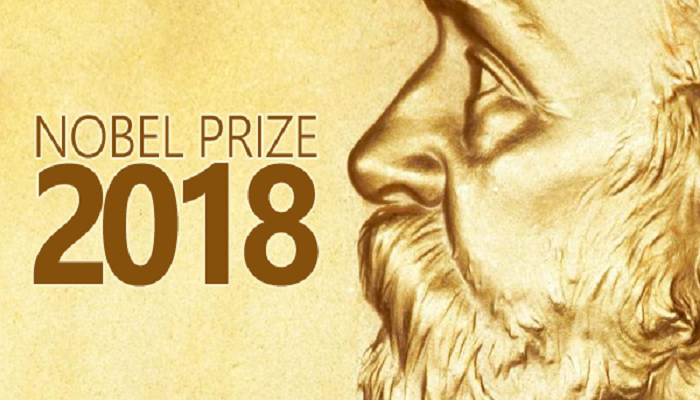 NOBEL PRIZES 2018 IN PHYSIOLOGY OR MEDICINE, CHEMISTRY, AND PHYSICS
The Nobel Prize in Physiology or Medicine 2018 was awarded to James P. Allison and Tasuku Honjo for their discovery of cancer therapy by stimulating the immune system to attack tumor cells. James P. Allison studied the T cell brake protein CTLA-4 and developed an antibody to block CTLA-4. By taking away this brake, the T cells can again attack cancer cells. Tasuku Honjo discovered another brake on T cells called PD-1 and showed that the PD-1 blockade also boosts anti-tumor responses. This research brings a new approach to cancer treatments.
The Nobel Prize in Chemistry 2018 was awarded to Frances H. Arnold, George P. Smith, and Sir Gregory P. Winter for their work on the production of enzymes and antibodies through the method of directed evolution. Thanks to this method, scientists are able to accelerate the evolutionary process in the laboratory and produce proteins with higher selectivity or enzymes with enhanced catalytic activity, thus obtaining more efficient drugs. By means of the directed evolution method, Frances H. Arnold studied the change in enzyme DNAs and creating the most effective variant. George P. Smith studied the transfer of the desired protein gene to the bacteriophages and the production of the target protein on the bacteriophage. Once again, using the directed evolution method, Sir Gregory P. Winter studied the production of antibodies with strong binding properties to targets.
The Nobel Prize in Physics 2018 was awarded to Arthur Ashkin, Gerard Mourou and Donna Strickland for innovations in the field of laser physics. Arthur Ashkin studied laser beams with lenses to create optical tweezers. Combining optical tweezers with other methods stops and traps atoms, enabling the display of molecules that perform important roles in cells. Gerard Mourou and Donna Strickland devised a way of drastically increasing the intensity of short laser pulses. The ultra-sharp laser beams can be used in a variety of areas including living matters.