OUR COVID-19 VACCINE DEVELOPMENT STUDIES HAVE BEEN PUBLISHED WITHIN IBG-FARMA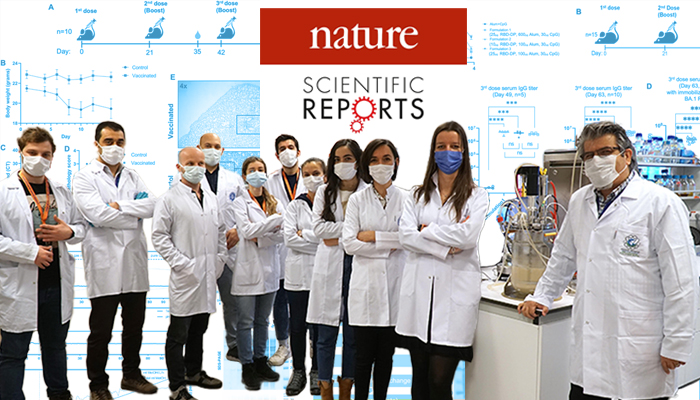 IBG-FARMA researchers have published their work on COVID-19 vaccine candidate in Scientific Reports.
The SARS-CoV-2 virus, which emerged in December 2019, has caused the COVID-19 pandemic and millions of lives lost all over the world. The first vaccines started to be used at the end of 2020, but since most of these vaccines were developed against the first variant, the Wuhan strain, there were questions about their protection against other mutant strains.
This vaccine was developed against the Delta strain which had the most severe disease symptoms. After development of production process in Pichia Pastoris, the immune potency and neutralization levels were determined in mice, and these preclinical findings were published in Scientific Reports. In addition, IBG-FARMA also developed another vaccine candidate against the Omicron strain and its technology transfer has been made with ATABAY İlaç. After obtaining the necessary TITCK permits for GMP production, the vaccine candidate to be used in the clinical phase studies will be produced.