PROF. DR. HASAN MANDAL, THE PRESIDENT OF TUBITAK, VISITED IBG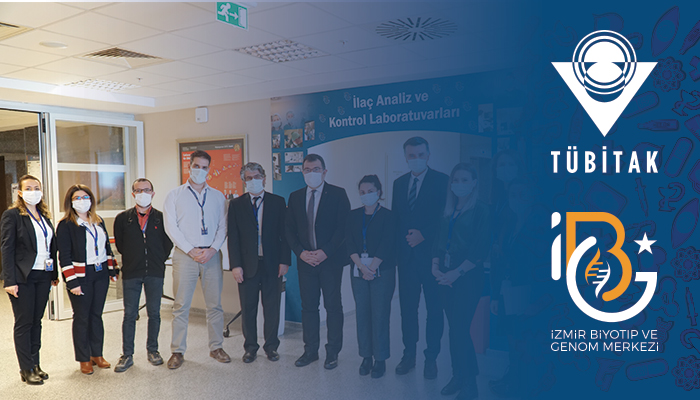 The President of TUBITAK Prof. Dr. Hasan Mandal visited İzmir Biomedicine and Genome Center on January 15th.
He first visited the GLP-certified Drug Analysis and Control Laboratories, established on August 10th of last year, and the IBG Vivarium. He, then, discussed ongoing Covid19 drug and vaccine development studies with members of the Drug Analysis and Control Laboratories team. Prof. Mandal gave a motivating speech to team members, who have been working around the clock on the development of Covid19 drugs and vaccines. During his speech, he stressed the continuous support of TUBITAK to the team.
Prof. Mandal then visited the research laboratories of Dr.s Zeynep Koçer and Arif Engin Çetin on site, speaking with researchers and students about their projects. Finally, Prof. Mandal and IBG Research Group Leaders came together in the Aziz Sancar Auditorium to discuss ongoing research at the IBG and future perspectives.