USAGE OF THE DRUG DMF FOR BRAIN INFLAMMATION AND SICKNESS BEHAVIOUR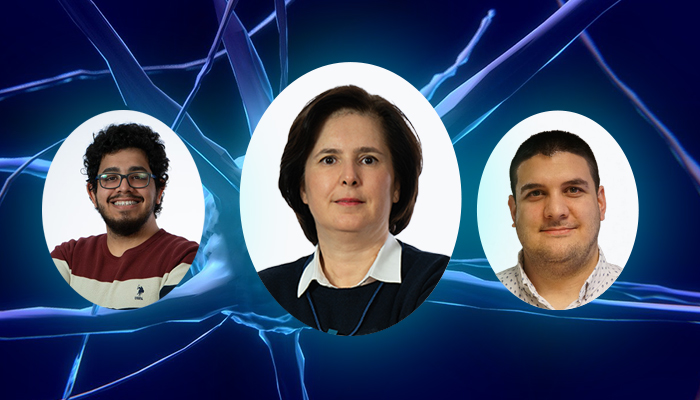 Prof. Dr Şermin GENÇ and her group members discovered that Dimethyl Fumarate (DMF) can be used to alleviate the effects of neuroinflammation and sickness behavior (https://doi.org/10.3389/fimmu.2021.737065).
Neuroinflammation is the molecular response to threats in the central nervous system (CNS). One of these threats is LPS, which exists in the outer membrane of some bacteria. LPS induces several signaling cascades, which includes NLRP3 inflammasome activation in glial cells, release of cytokines and, mainly, results in cell death. It also induces sickness behavior, which is characterized with depressive behaviors and limited physical activity.
DMF is a FDA-approved drug used to reduce the symptoms of multiple sclerosis and psoriasis. In their recent study, a research group consisting of IBG Neurodegeneration and Neuroprotection Lab members –Prof. Dr Şermin GENÇ, Bora TAŞTAN, Burak İbrahim ARIÖZ, Emre TARAKÇIOĞLU, Ceren Perihan GÖNÜL- collaborated with Prof. Dr Kürşad GENÇ from Dokuz Eylül University and Dr Kemal Uğur TÜFEKÇİ from Izmir Democracy University to investigate the potential use of DMF against acute neuroinflammation and sickness behavior both in vitro and in vivo.
They discovered that DMF significantly reduced the effects of NLRP3 inflammasome activation in vitro and in vivo, as well as symptoms of sickness behavior in mice. They published their results in the November issue of the prestigious Frontiers in Immunology journal. Their results can be the foundation of novel strategies for the neurodegenerative and neuropsychiatric disorders that NLRP3 inflammasome activation contributes widely.